Our Artwork Requirements.
To allow your artwork to be quickly processed through our Pre Press department, we have created guidelines to assist us in achieving the highest quality print result possible.
Please ensure your artwork complies with our required specifications before supplying your final artwork files to Pacific Labels. If you have any questions, please contact our Pre Press Department by call 1800 805 435.
PLEASE REMEMBER: Files not meeting our requirements may delay your labels or may require extra work, and may incur extra charges.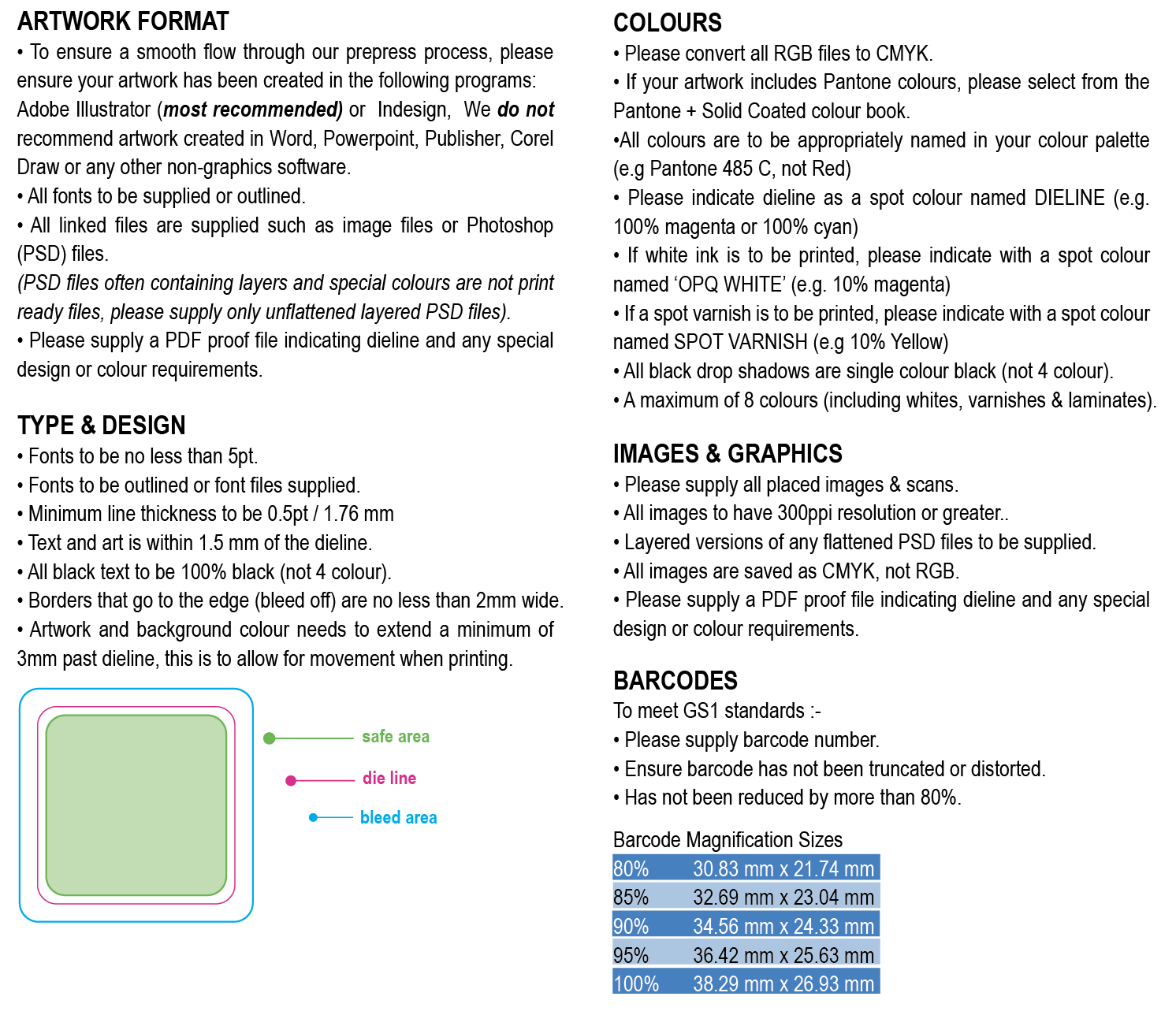 Label Rolling Direction.
Label Rolling Direction refers to the way in which your labels 'unwind' from the roll. It is a simple thing, although it can be confusing if you are not familiar with labels.
Labels that are 'wound out' have the label positioned on the outside of the roll, whereas 'wound in' have the labels on the inside of the roll.
Knowing exactly what roll direction you want comes in handy when ordering labels as it may affect the efficiency of machine application of your label being placed on your product.